Sir Michael Tippett and the LSSO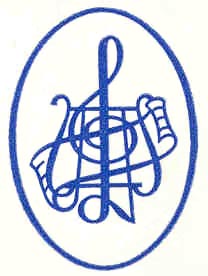 The Leicestershire Schools Symphony Orchestra is a youth orchestra based in Leicester, England. The players, aged 14 to 18, are not specialist music students but ordinary school children drawn from secondary schools in the county of Leicestershire.
The orchestra was founded in 1948 by Eric Pinkett and by the mid 1960s it had established itself as the best orchestra of its kind in the UK. The LSSO soon became well known overseas due to its annual concert tours, a tradition that started with a visit to Essen in 1953. The orchestra has performed in some of Europe's major concert halls including the Royal Festival Hall (London) the Musikverein (Vienna) the Mozarteum (Salzburg) the Beethovenhalle (Bonn) and the Philharmonie (Berlin).
Sir Michael Tippett became the orchestra's patron in 1965 and was a regular guest conductor both at home and abroad. He conducted the LSSO almost exclusively in twentieth-century music, including many of his own works. Tippett himself often remarked that the playing of the LSSO was comparable to that of the National Youth Orchestra of Great Britain. He composed ''The Shires Suite'' for the orchestra between 1965 and 1970 and remained its patron right up to his death in 1998.
Many illustrious musicians have conducted the orchestra and these include Sir Arthur Bliss, Sir Adrian Boult, Sir Malcolm Arnold, Sir Charles Groves, Norman Del Mar, Rudolf Schwarz and André Previn. The LSSO also created its own place in musical history when it made the very first commercial recordings of Havergal Brian's music for the Unicorn and CBS labels in 1972 and 1974 respectively. These are now available from Klassic Haus in superb transfers.
In 1998, some 50 years after Eric Pinkett had founded the orchestra, the LSSO won the prestigious ''Sainsbury Youth Orchestra of the Year'' award in the UK in conjunction with the radio station Classic FM. In 2001 the orchestra won the ''Masterprize'' competition for the best performance by a youth orchestra of a new composition. Coincidentally the work that won the composition competition was also the piece played by the LSSO - ''In Aeternam'' by Pierre Jalbert. The LSSO went on to give the work its British premier at the Edinburgh Festival.
-John Whitmore (former member and now archivist for the LSSO)
To learn more about the Leicestershire Schools Symphony Orchestra, go to the
LSSO website